Aquapurero
High Cost Performance
Pure water production equipment by
Reverse Osmosis membrane system.
It's a valuable information for industries that need pure water.
Printed circuit board cleaning  Film cleaning
Precision Polishing Electrodeposition
Coating Weatherproofing Testing
Water for humidifiers  Water for boilers
Water for brewing  Food processing
Non-heat concentration  Soft drinks
Sanitary products  Cosmetics etc.
Pure water production equipment for industries
that require highly pure water.
Equipped with an ion exchange resin,
it is possible to produce pure water of 1 MΩ-cm or higher.
Ion exchange resins can be placed behind the Aquapurero
to extend the service life of the ion exchange resins.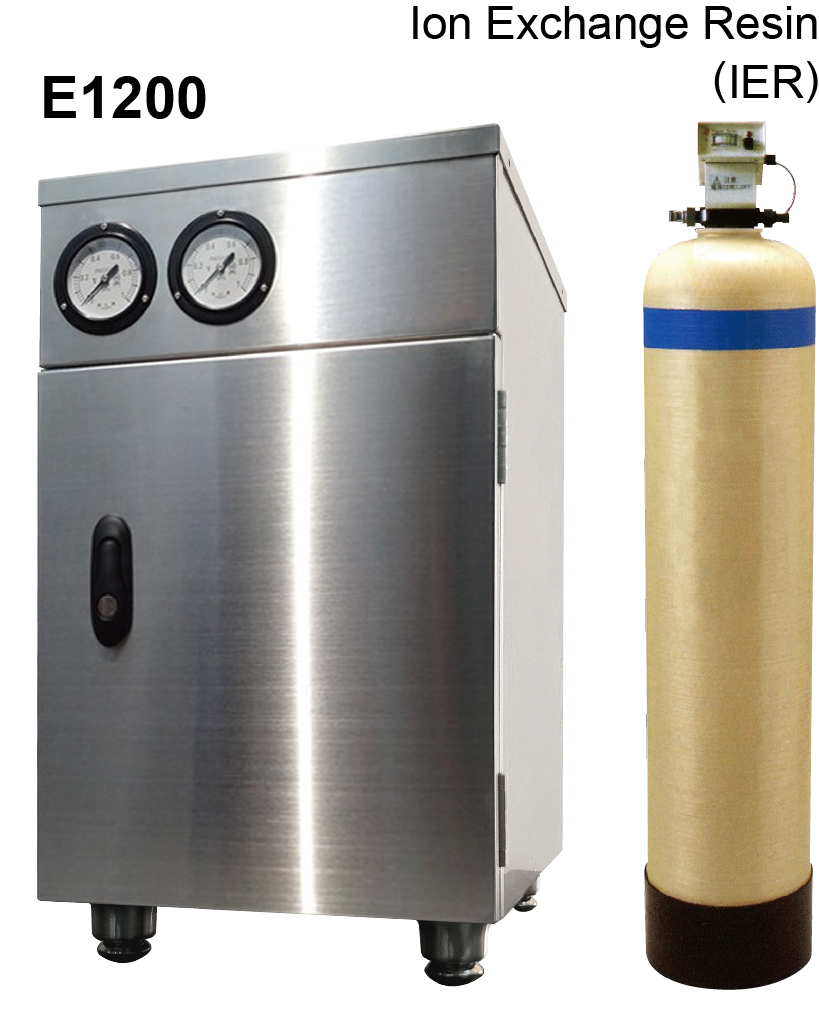 Specifications:Aquapurero
Amount of pure water*
25°C: Aprox. 0.83L/min (50L/h)
15°C: Aprox. 0.58L/min (35L/h)
5°C: Aprox. 0.33L/min (20L/h)
Target water quality*
Aprox. 5μS/cm
Raw water condition
Water volume 5 L/min or more
Water pressure 0.25-0.45 MPa
Water temperature 5-30°C
Raw water quality 300 μS/cm or less
No pressure fluctuation
Connection Bore
Raw water IN:Rc1/2 (15A)
Pure water OUT:Rc1/2 (15A)
Drain OUT:Rc1/2 (15A)
Dimension
W330 × D400 × H570 mm
Weight (when full)
Aprox. 25kg (28kg)
Power source
(Power consumption)
100VAC (Aprox. 32W)
R.O. Membrane
PRE-400GPD×1
Pre filter
Post filter
Front-end ×1(CCF)
Back-end ×1(CCF)
Controller
Manual control without micro computer
Equipment
Low pressure switch, High pressure switch,
Leak safety function
Option1
Ion exchange cartridge (250)
Expantion tank T40
Option 2
(System)
Touch panel, Flow sensor
Water quality sensor
Batch mode
(Produce a specified amount of pure water)
*The values are based on the assumption of raw water quality of 200 μS/cm and water pressure of 0.3 MPa, and are not guaranteed values.